Over the past six years, OER Africa has sought to respond to a growing urgency to meet the demands of students (and faculty) for improved pedagogical content and practice on the one hand and, the demands of African societies for competent higher education graduates on the other.
In our current phase of work OER Africa is taking the innovative approach of integrating a Participatory Action Research (PAR) agenda into each of our institutional engagements. We believe that more focused interactions will facilitate a collaborative agenda and will therefore support four carefully selected institutional partners to:
build a deepened understanding of how OER practices can support transformation of teaching and learning
ensure that such accumulated understanding is widely shared and incorporated into policy and advocacy
OER Africa believes that hands-on practice at institutional level will generate action-research and advocacy required to understand institutional transformation and the role of OER therein. Through more focused interactions, OER Africa is now seeking to move engagement with OER from a few isolated projects to a mainstream institutional activity.
Under our current grant from the William and Flora Hewlett Foundation, we are supporting a selected group of academics to routinely look for OER to integrate into their emerging curricula, share back new and re-versioned OER as a matter of course, be supported in this process by institutional policies and procedures, and thereby contribute to educational transformation.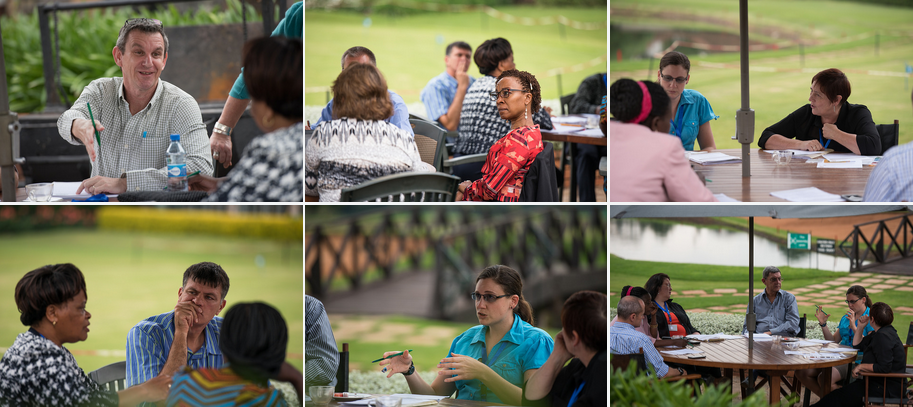 ---
Participatory Action Research Agenda (PAR)
This grant will be innovative because OER Africa and its partners will integrate a PAR agenda into each of our institutional engagements. For the purposes of this grant, we define PAR as 'collaborative research, education and action used to gather information to use for change on social issues' . It involves people who are concerned about or affected by an issue and who take a leading role in producing and using knowledge about it. A PAR approach has the following features:
It is driven by participants;
It offers a democratic model of who can produce, own and use knowledge;
It is collaborative at every stage, involving discussion, pooling skills and working together;
It is intended to result in some action, change or improvement on the issue being researched.
By its very nature, PAR requires strong engagement with, and leadership from, key participants to be effective. A specific research methodology for the PAR agenda will emerge through specific engagement with our partner institutions.
Pain, R. et al. Participatory Action Participatory Action Research Toolkit: An Introduction to Using PAR as an Approach to Learning, Research and Action. Durham University.