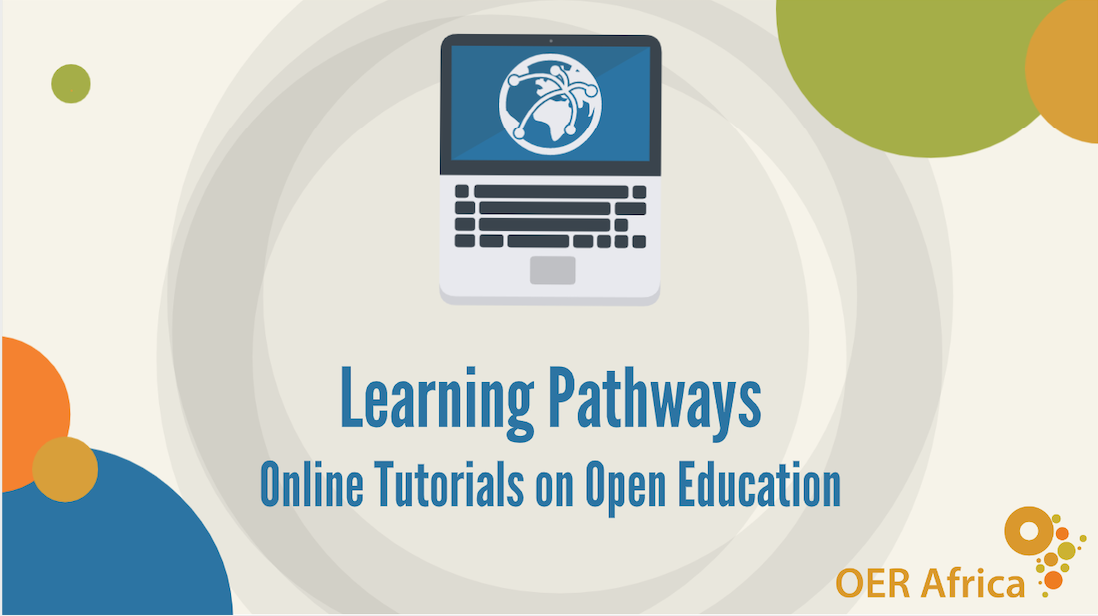 OER Africa is developing and testing innovative alternative approaches to continuing professional development (CPD) for academics. These approaches comprise learning pathways (LPs) for university academic staff that will enable them to improve their teaching and learning capacity using OER.
In contrast to traditional workshop-based professional development, the standalone online LPs consist of short tutorials that engage participants in authentic learning tasks. They also provide access to useful, up-to-date Open Educational Resources (OER).
A list of the LPs can be found below:
A short, simple tutorial to acquire the skills necessary to search for open content, decipher Creative Commons rights and permissions, and evaluate the usefulness of OER for new purposes.
This learning pathway provides a quick and simple solution to adapting open content for new purposes.
This is a short learning pathway to acquire the skills necessary to publish or advise on publishing research using Open Access (OA).
Access information about LPs that are still in development here.
The field of Open Education is exciting, very much in flux and constantly evolving! These LPs will be updated to reflect new trends and practices. Have a suggestion for an update or revision? E-mail us at 
info@saide.org.za
 with suggestions.