Thursday, 12th August 2021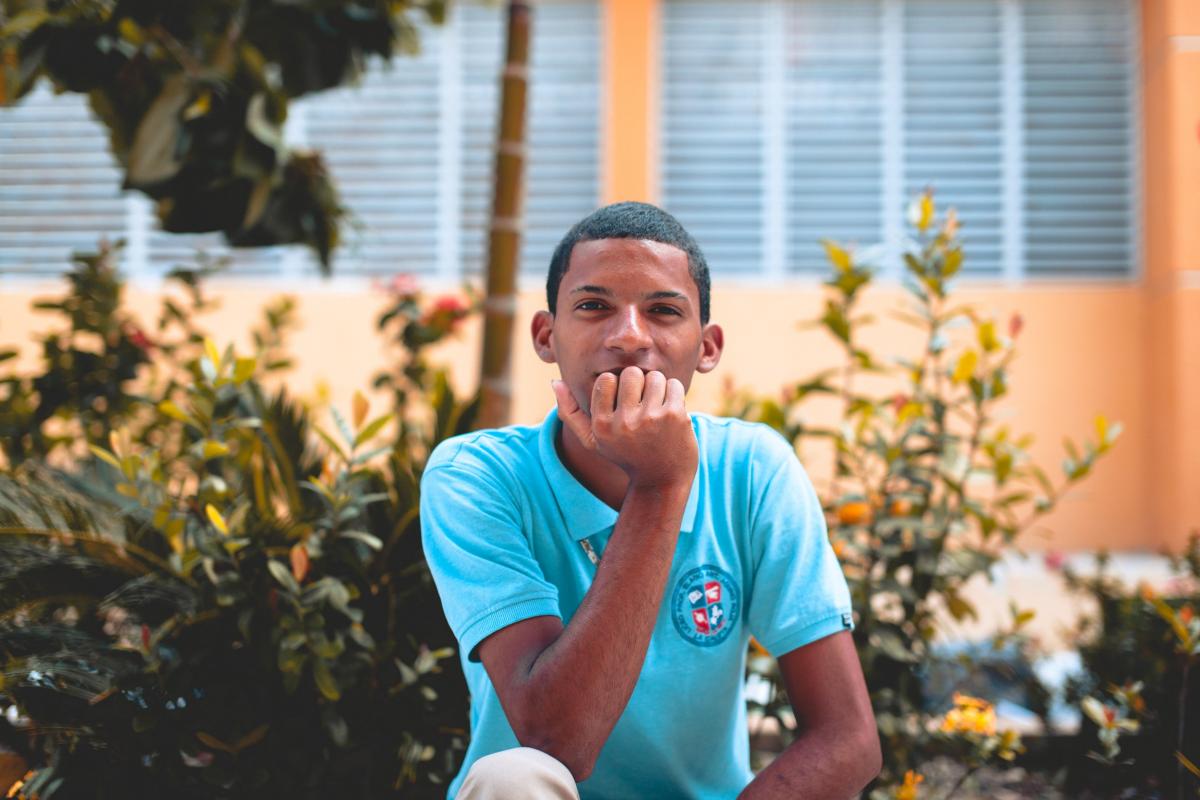 Image courtesy of Billy Chester, Unsplash
On 9 August, 2021 the world's leading climate scientists delivered their starkest warning yet about the deepening climate emergency. Sustainable food systems and climate change are pressing global issues that go hand in hand. Will these challenges be left to the youth because they will be most affected? This article will explore what role OER can play in empowering youth to transform food systems.
International Youth Day, which takes place on 12 August, aims to bring youth issues and challenges to the attention of the international community while also celebrating the potential of youth as partners in today's global society.
Glover and Sumberg [1] explain why the youth are an important demographic:
Today's youth generation is the largest in history, and the global population of young people is concentrated in low- and middle-income countries located in South and East Asia and Africa (The World Bank, 2006; IFAD, 2019). The interests and needs of this youth generation are important, not only because they are many, but because they will need–indeed, they are entitled to expect–decent work and livelihoods, as well as long and healthy lives; yet, to achieve this objective for so many people will be challenging in an era of ecological stress. From a development perspective, today's youth generation is on the front line: it will have to cope with the effects of environmental and climate change, which are likely to accelerate and intensify during their lifetimes and those of their children.
The 2021 theme for International Youth Day is 'Transforming Food Systems: Youth Innovation for Human and Planetary Health'. In Africa, food security and sustainable farming practices have always been important. While the agricultural industry continues to be the largest source of employment in many African countries, off-farm food-related activities are expected to be important for future job opportunities, including for youth.[2]
Stakeholders in the educational and agricultural sectors need to ensure that youth have the support mechanisms to amplify efforts collectively and individually to protect the Earth and life, while integrating biodiversity in the transformation of food systems. Given the planet's growing population, producing sufficient healthier food sustainably will not ensure human and planetary wellbeing if other crucial challenges are not also tackled, such as social inclusion, health care, biodiversity conservation, and climate change mitigation. [3]
Empowered youths can lead community development efforts to facilitate the improvement of lives in their community, appreciating and supporting cultural differences, and being custodians of the land, water and wildlife. Youth in Africa are expressing strong readiness and passion in actively contributing to the processes of delivering solutions that transform food systems. [4]
The next generation recognises that our future depends on functioning food systems, and at the same time, it is Africa's youth that holds the power to deliver them. To begin with, young Africans are informed and educated, alert to the twin threats to our prosperity of malnutrition and climate change. We do not farm like our parents and grandparents farmed, nor do we eat the way our forebears ate.
 – Mike Nkhombo Khunga, Scaling Up Nutrition (SUN) Global Youth Leader, Malawi, and vice-chair of the UN Food Systems Summit's Action Track 5: building resilience to vulnerabilities, shocks and stresses [5]
How can OER empower youth to fulfil this role?
Technical and Vocational Training (TVET) in agriculture faces specific challenges, such as a lack of formalized training programmes and agriculture not being an aspirational career.[6] OER can be used as an important building block for skills development in the TVET sector. This is especially important in the field of agriculture and food systems, as openly licensed content can be contextualized and adapted to be culturally and environmentally relevant, while documenting agricultural practices can help to share these beyond local communities. Agricultural content for TVET needs to be linked to advances in technology, facilitate innovation, and have greater relevance to a diverse and evolving agricultural sector, with a focus on agribusiness and entrepreneurship. Digital technologies, OER, and open education practices in this sector can provide access to innovative models of agricultural processes and marketing that may not have been accessible before. They can also provide a means for sharing this knowledge from one generation to the next, despite the change in many rural societies where more children are enrolled in school and spend less time in the fields with their elders. Open education practices can, when well implemented, contribute to reduce the costs of producing and distributing course material, expand access, meeting the needs of learners in different contexts, and therefore be beneficial to learners in the developing world. 
OERs can contribute to making informal and formal skills training accessible and affordable  in the farming and food systems industries. Beyond technical skills, building capacity for effective management, decision-making, communication, and leadership are required to create jobs in the agricultural sector. OERs can be part of finding, implementing, and sharing innovative solutions to make employment in food systems appealing and to strengthen different sectors managing our food from farm to fork, while ensuring the existing knowledge is not lost on the way. These OERs can be integrated or adapted for community development programmes or used for informal learning if they are accessible, thereby enabling and supporting youth to become leaders in the development of sustainable and resilient food systems.
OER Africa has resources on food security and African agricultural practices, some of which were developed as part of a programme to train household food security facilitators to work as change agents in the areas of agriculture, food and nutrition using participatory learning in a structured environment focusing on households within communities.
All the resources developed for this programme are available here:  https://www.oerafrica.org/household-food-security-programme
There is increasing urgency to tackle global issues such as climate change and food system challenges. African youth lie at the centre of opportunities to galvanize and sustain positive change at a systemic level and OER provide an invaluable tool to assist them with the skills and knowledge to do so.
Why is 'Open Education' important?
Promoting diversity and inclusion in the OER space
Access the OER Africa communications archive
What's New
What initiatives or organizations do you know of who are transforming literacy learning spaces in Africa? UNESCO marks International Literacy Day every year to remind people of the importance of literacy as a matter of dignity and human rights. The theme for this year's International Literacy Day is 'Transforming Literacy Learning Spaces'.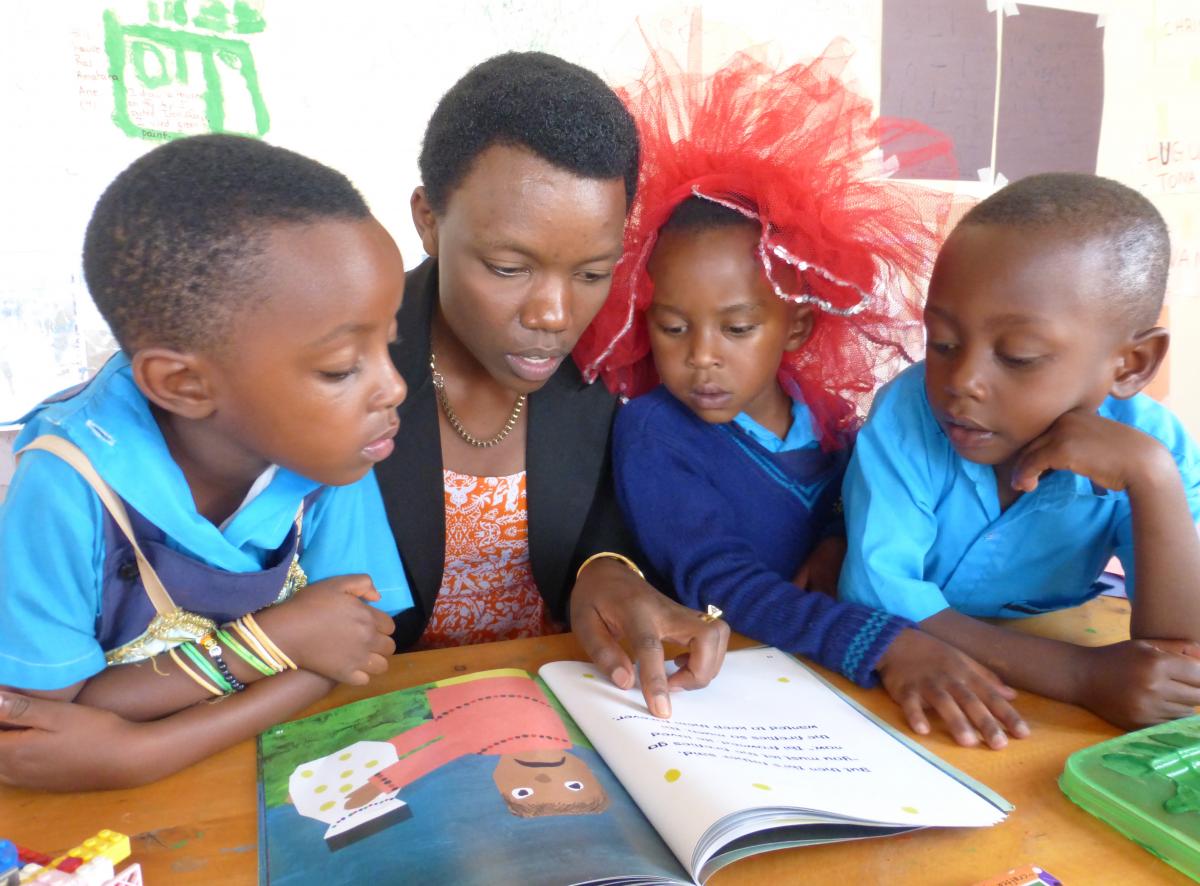 Image courtesy of TEACHRwanda, Wikimedia CC BY-SA 4.0
UNESCO marks International Literacy Day every year to remind people of the importance of literacy as a matter of dignity and human rights. Unfortunately 771 million illiterate people around the world still lack basic reading and writing skills.[1] The theme for this year's International Literacy Day is 'Transforming Literacy Learning Spaces'. Because literacy learning goes beyond the classroom, what spaces can we transform to teach reading and writing, especially to more women and girls, to ensure they can become lifelong learners? 
Literacy is more than mere cognitive skills; it encompasses the social contexts, purposes, and relationships in which literacy is actively used. Functional literacy implies that a person can apply their skills in social, cultural and economic contexts. Moreover, the notion of literacy should be understood as a continuum of different proficiency levels of literacy and numeracy skills.[2]
Libraries are critical literacy learning spaces for both children and adults. During the piloting of an Early Literacy Development Course for Librarians, Dr Nkem Osuigwe, Director of Human Capacity Development and Training of the African Library and Information Associations and Institutions (AfLIA), asked participants:
"Have you ever wondered why some children find it easy to learn in primary school, while some do not? Have you ever thought about how learning to speak and communicate in the mother tongue affects children when they start school and have to learn concepts in another language that they call official? Don't you think this affects how we imbibe knowledge, keeping what is learnt at school, different from what we learn and do at home. As library staff, has it ever occurred to you that your library can change the trajectory of the lives of children in your community?"[3]
Public libraries in Africa are increasingly required to do more with less, while providing vital access to reading material and resources for communities and individuals who cannot find such support elsewhere. Dr Osuigwe says of open educational resources (OERs):
"This is an area that people do not know much about, and it's also an area that will help librarians generate more resources for their user communities. Where they can go and learn how to collaborate with others and to create resources if needs be."[4]
OERs are created to be free to use, share, and adapt. They have the potential to reduce accessibility barriers by implementing best practices in teaching and being adapted for local unique contexts and diverse learning needs, therefore transforming learning spaces to be relevant and effective.
Librarians like Dr Osuigwe are making great progress in transforming libraries in Africa to be more inclusive and ensure access to more books in more local languages, aided by technology and OER. Libraries can provide women and girls the space and opportunity to learn. Across the globe, women face greater literacy challenges than do men. Two thirds of people who lack basic literacy skills are women. Social inequalities, cultural biases, structural barriers to education, and stereotyped gender roles are often at the root of this. And, yet, women's literacy is key to sustainable development. Educating women contributes to creating a better life for them and their families, as well as enabling the wellbeing and economic productivity of their communities. Better educated women often support and improve their children's academic achievement.
Some of the ways that libraries can support literacy learning for women and girls include:
Creating a safe and welcoming space: for example, ensure there is trustworthy security, establish special events, and promote reading and writing by designing competitions.

Building a collection of resources relevant to the lives of women and girls. This could include materials on health, parenting, and entrepreneurship for women, story times for mothers and young children.

Establishing partnerships with local organizations such as women's centres and family planning centres.[5]
African Storybook (ASb) is transforming how African children can access storybooks and even stories that have been passed down orally – and it uses open licensing to do this. Dorcas Wepukhulu[6] discusses how ASb taps into the rich storytelling and oral tradition of Africa and, supported by technology, provides opportunities for stories to be written, published, and openly shared on the ASb website in underserved languages. As she says,
"various social aspects of life are better learnt or passed on from one generation to the other through stories and parables, whether orally or in a written form, rather than more didactically in a formal classroom setting…Language has the power to limit and exclude and it also has the power to broaden opportunities, promote creative expressions and foster social belonging."
Literacy learning does not just rely on physical spaces. Virtual spaces are also now opening opportunities for literacy development, particularly in underserved languages.
AfLIA and ASb are just two initiatives that are working to transform the literacy learning spaces in Africa to foster equality and inclusion through open learning practices and OER. Globally, the UNESCO Institute for Lifelong Learning (UIL) and the Commonwealth of Learning (COL) have published Guidelines on open and distance learning for youth and adult literacy to support literacy providers around the world in planning, implementing, monitoring and evaluating open and distance learning-based (ODL) literacy programmes. It includes practical ideas and a comprehensive list of OER that can be used to incorporate open learning practices into literacy programmes – which now include online and offline spaces to ensure literacy learning is accessible, inclusive, and reaches more youth and adult learners.
What initiatives or organizations do you know of who are transforming literacy learning spaces in Africa? Tag these organizations on social media using the hashtag #OERAfricaCelebratesInternationalLiteracyDay. Follow us on Twitter, Facebook, and LinkedIn.
---
On the 12th August, we celebrate International Youth Day. This year's theme is 'Intergenerational Solidarity: Creating a world for all ages'. The theme encourages people to think about how to harness the full potential of all generations to achieve the Sustainable Development Goals.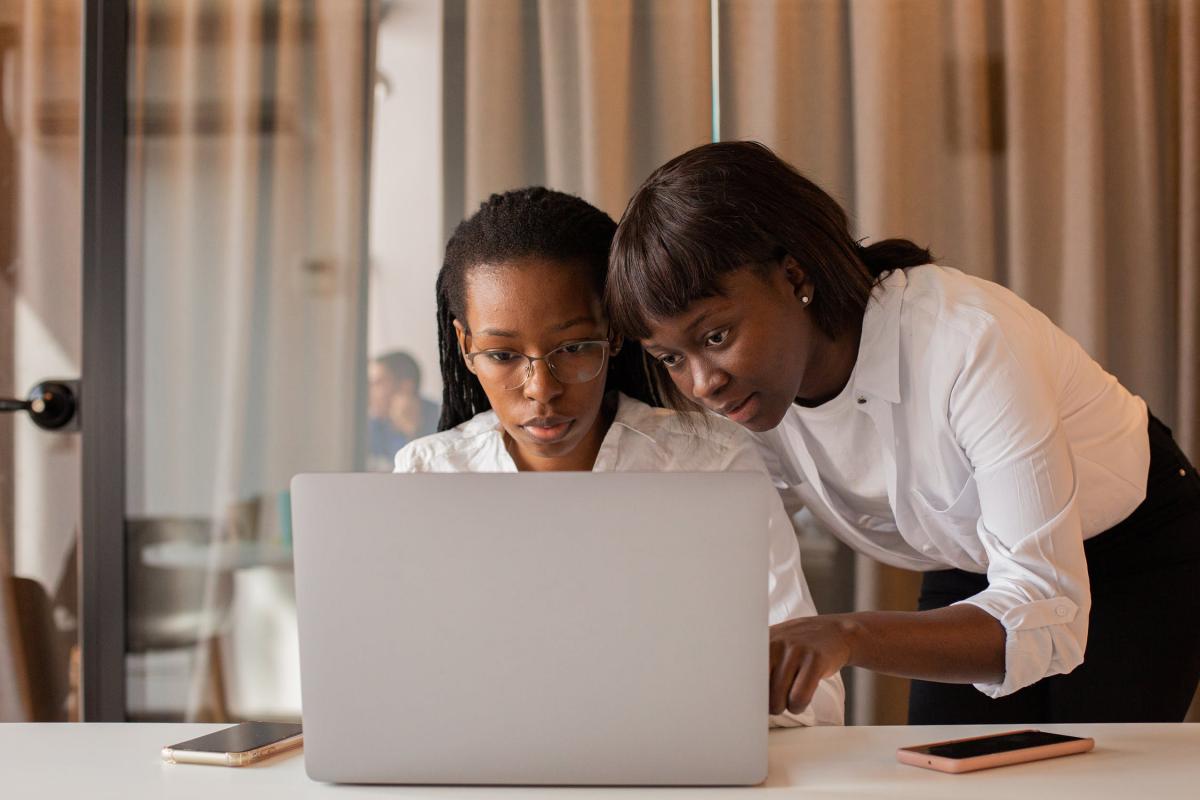 Image courtesy of Monstera, Pexels, see licence
On the 12th August, we celebrate International Youth Day. This year's theme is 'Intergenerational Solidarity: Creating a world for all ages'. The theme encourages people to think about how to harness the full potential of all generations to achieve the Sustainable Development Goals. Given that youth[1] constitute approximately 16% of the global population, the decisions and investments we make in empowering them are a strong predictor of success in realising sustainable development for societies. However, one of the main barriers to sustainable development is unequal access to high quality education, which disproportionately affects young people. So, it makes sense to ask: how can we create a world where people of all ages have access to the same educational opportunities, and what role are youth playing in this quest? At OER Africa, we strongly believe that part of the answer lies in open learning.
Around the world, youth have held a mirror to society and have questioned the status quo. They have asked important questions about social structures, politics, economics, and power dynamics. Young people are becoming increasingly influential in different spheres, including the education sector. One would be hard-pressed to find a comparable period in history where youth have been able to voice their experiences to such a wide audience and incite change as a collective. The past decade has seen youth ask valid questions about education systems, how they function, and who they serve. Their concerns have stemmed primarily from inequitable access to high quality education. For example, angry youth in Chile recently protested expensive and poor-quality school and university education, echoing South Africa's #FeesMustFall protests which have raged intermittently since 2015.
High quality education still eludes a significant proportion of the world's population, even though the right to education is enshrined in the Universal Declaration of Human Rights. At the United Nations Headquarters' OpenCon UN in 2018, Rajiv Jhangiani explained,
Many of you will recall these words from Article 26 [of the Universal Declaration of Human Rights]:
'Everyone has the right to education.'
And yet, over 265 million children are currently out of school.
'Education shall be free, at least in the elementary and fundamental stages.'
And yet, 57 million out-of-school children are of primary school age.
'Technical and professional education shall be made generally available'
And yet 617 million youth worldwide lack basic mathematics and literacy skills.
'higher education shall be equally accessible to all on the basis of merit.'
And yet, by 2025 tertiary education worldwide will need to find a way to provide 100 million additional seats.[2]
Done well, open learning can provide part of the answer to the question of how we can rebuild education systems to be more inclusive, accessible, and meaningful. Open learning is an approach to education which has two primary aims: first, it seeks to remove barriers to learning and second, it aims to give students a reasonable chance of success in an education and training system that directly addresses their needs. At its core is the quest to democratise access to quality education, as it seeks to 'allow as many people as possible to take advantage of affordable and meaningful educational opportunities throughout their lives through: sharing expertise, knowledge, and resources; reducing barriers and increasing access; and acknowledging diversity of context.'[3] This definition is a fundamentally inclusive one that works toward the idea of an education system that serves all.
Saide (nd) highlights the following key principles of open learning, which acknowledges the need for flexible, meaningful, learner-centred education throughout one's life: 
Learners are provided with opportunities and capacity for lifelong learning 
Learning processes centre on the learners and the contexts of learning, build on their  experience and encourage active engagement leading to independent and critical thinking 
Learning provision is flexible, allowing learners to increasingly determine where, when,  what and how they learn, as well as the pace at which they will learn 
Prior learning and experience is recognised wherever possible; arrangements for credit  transfer and articulation between qualifications facilitate further learning 
Providers create the conditions for a fair chance of learner success through learner support, contextually appropriate resources and sound pedagogical practices.[4]
One of the most well-known elements of the open learning ecosystem is Open Educational Resources (OER), which are teaching, learning, and research resources that exist in the public domain or have been released under an intellectual property licence that allows others to use and/or repurpose them. If used to support effective pedagogical practices, OER can make a significant contribution to advancing the principles of open learning (though the use of OER should not be conflated with the adoption of open learning principles).[5] There are several case studies that demonstrate the impact of OER initiatives, including OER Africa's recent research on OER initiatives in African higher education and our collaboration with the Network of Open Orgs to develop a set of seven case study summaries and accompanying report that explore the successes of OER. This research has demonstrated how OER initiatives have succeeded in improving access to educational materials, mainstreaming the use of OER into institutional practices, and developing resources and research, amongst other successes.
The growth and adoption of OER is also spurring the rise to other notable open movements, such as the Open Access (OA) movement. OA generally refers to research outputs that are distributed online, which are free of cost and may be licensed with a Creative Commons licence to promote reuse. OA journals are growing in popularity, and websites like DOAJ curate and index directories of such journals. OA can be used as OER if the open content is used in a teaching/learning context.
However, the use of open licensing does not automatically lead to better education systems, nor does it allay the need to address educational challenges from multiple angles. Butcher and Hoosen (2019) stress that opening access to educational opportunities through tools like open licensing is only part of the work of creating effective education systems.
'… it is important to recognize that designing and implementing effective educational environments is critically important to good education and encompasses many more dimensions than simply opening access to educational materials using open licensing. Thus, OER should not be regarded as a panacea to challenges facing education systems but are nevertheless a potentially important contributor to bridging gaps in access and equity in education'.[6]
Open learning principles provide a foundation on which we can rebuild education systems to better serve people on their lifelong learning journey, starting with the youth. Open learning is one of the most apt expressions of intergenerational solidarity: when we collectively seek to improve access to and quality of education, we can fully harness human potential and move society towards sustainable development. So, as we celebrate this day, let us also remember that we each have a role to play in this pursuit.
---
Related articles:
---
What is personal information? What is a Cookie Consent popup on a web page? What are the General Data Protection Regulation (GDPR) and Protection of Personal Information Act (POPIA), the GDPR's South African equivalent? This week's post looks at recent legislation around personal information and how we need to consider protecting it when working with OER and open education practices.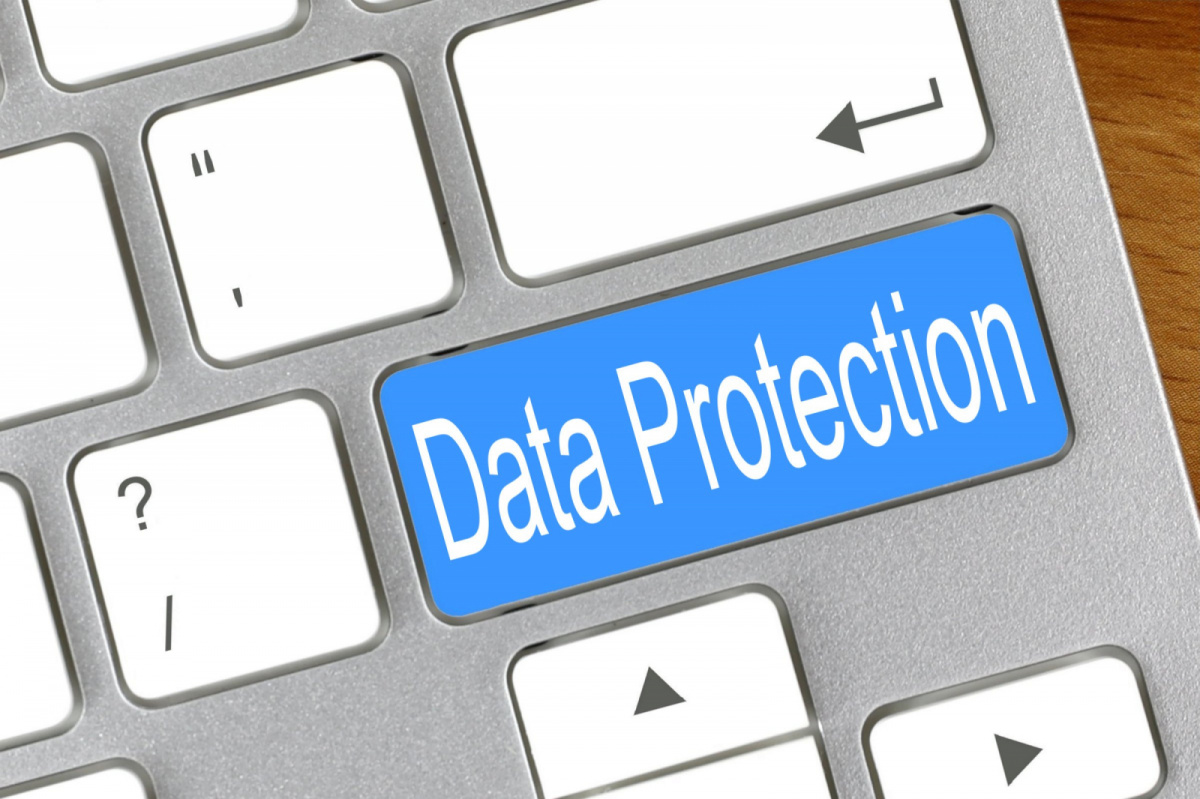 Data protection by Nick Youngson CC BY-SA 3.0 Pix4free
What is personal information? What is a Cookie Consent popup on a web page? What are the General Data Protection Regulation (GDPR) and Protection of Personal Information Act (POPIA), the GDPR's South African equivalent? This week's post looks at recent legislation around personal information and how we need to consider protecting it when working with OER and open education practices.
When you open a webpage, you may have noticed that there is often a pop-up on the page which asks if you accept the website recording your interactions with it. There are many different formats; this is the one we use on the OER Africa website: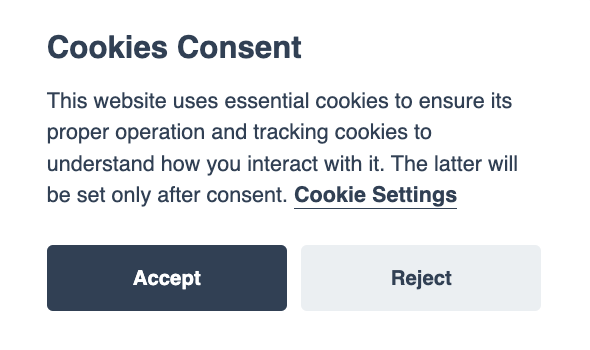 Most websites use HTTP cookies (web cookies, browser cookies). These are small pieces of data created by a web server while a user is browsing a website, which are placed on the user's computer or other device (Source: Wikipedia). Cookies serve important functions, such as authenticating the user and storing sensitive information. If you click "Accept", then cookies will be set on your device, whereas if you click "Reject", you may not receive the full user experience on certain websites. 'Tracking cookies' collect long-term records of individuals' browsing histories and can be used to target advertisements to individuals. This has led to concerns about invasion of privacy, resulting in countries and blocs of countries requiring 'informed consent' from the user before data is captured. The European Union enacted the GDPR that requires users to 'opt in' to their cookies being stored. Similar legislation has been legislated elsewhere, for example the California Consumer Privacy Act (CCPA) in the US, and POPIA in South Africa. The African Union has called for the adoption of a common framework on the protection of data and at least six countries have adopted laws for the protection of their citizens (Daigle, 2021).
This short video explains how the GDPR works. Although it relates to Europe, data privacy laws in other countries work in similar ways.
How does this relate to OER?
As the name suggests, privacy and personal data protection legislation is intended to protect people from having their personal information accessed without their consent. There are two main ways in which personal data might be at risk when working with OER.
First, there is evidence that ransomware and related attacks target the education system, specifically school and university websites (Zdravkova, 2019) and that the attackers have accessed email addresses and other data from students and staff to mount the attacks. If you access a site that includes OER or open courseware, ideally you should be presented with a cookie consent form. You can then choose whether you allow yourself to be tracked and what data the website may use. For example, the UK-based Open University website includes a cookie consent popup on opening. While Khan Academy does not have one, it does have a page explaining its policy on cookies. Others, such as the MIT Open Courseware Repositoryand the South African Siyavula website (openly licensed school science and mathematics resources), do not show a popup on opening. Users need to be aware of the possible risks they face when using such webpages; their browsing history may be tracked. In the commercial world, unscrupulous companies sell user data to other companies for profit.
Second, many online activities require users not to be anonymous when working with OER. When creating an OER a person would normally provide their name and (possibly) their affiliation. In giving this information, users should be aware that the information can be shared widely. More importantly, if you are working with students, they need to be aware of their rights to informed consent. For example, if you are working with students on platforms such as learner forums, Twitter, Facebook, and Wikipedia, they should be aware that their data are being shared. Large companies usually list consent within their Terms of Use/Terms and Conditions, which can be very extensive, couched in legal language and are often not read by the user before being signed. We recommend that universities should adopt data consent policies for their students, and that academics and librarians should make students aware that their consent must be freely given, specific and unambiguous. Such consent may constrain existing practices, for example if an academic sets the writing of a Wikipedia article or a series of tweets as an assignment, the student cannot be forced to create a social media account in order to comply with the assignment. 
In summary, with the rise of digital technologies (particularly smartphones) personal information of users can be easily accessed and tracked. If they register on a site, the information may include their browsing history, email address and any other details they have entered. People accessing and creating OER should be aware of the risks of allowing access to their personal information: OER repositories should consider including cookie consent popups, while data consent policies need to be made clear to all users.
References
Related articles