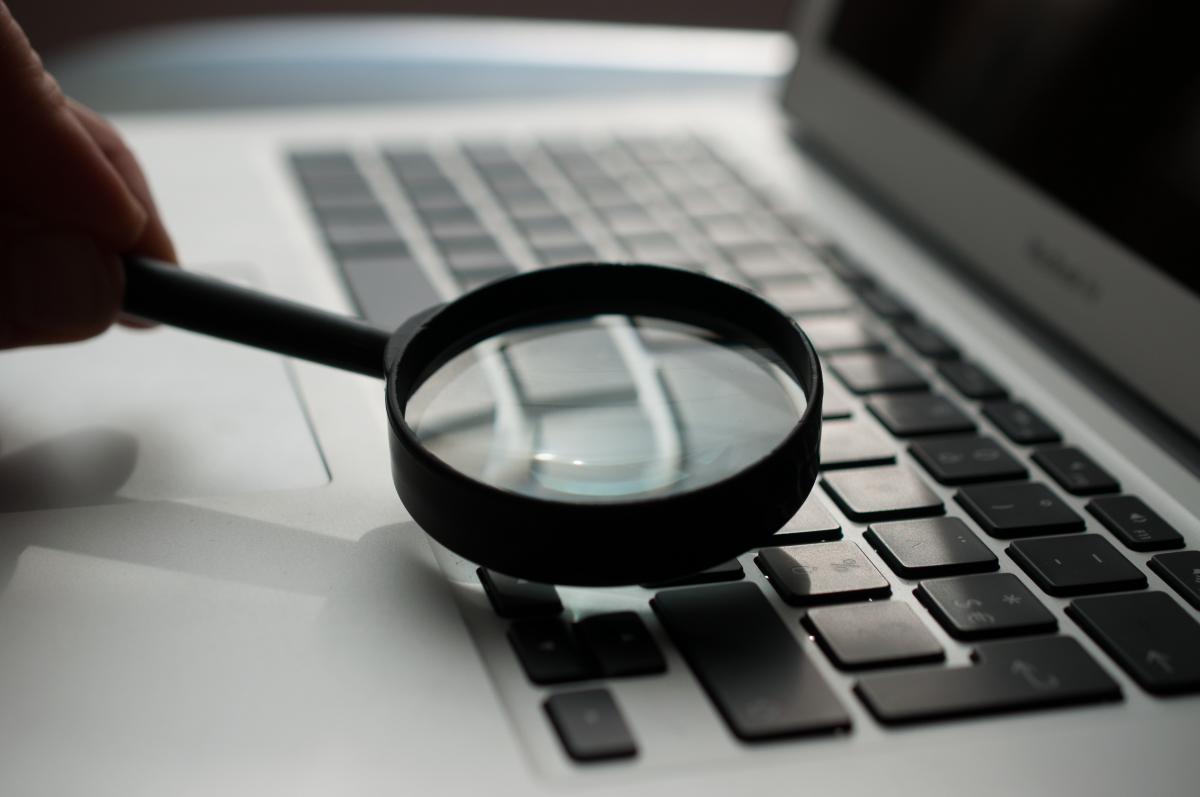 Photo courtesy of Agence Olloweb, Unsplash
How can we be sure that open education resources (OERs) are of high quality? Many educators are concerned when it comes to open content as there appears to be no quality control. It also seems counter-intuitive that resources that are free can also be good. Many educators prefer the 'safety net' that commercially published textbooks offer, even though there is obviously no guarantee that, just because a book costs money, it will definitely be good. The logic is that textbooks have been through a rigorous review process. So why bother with OERs?
Of course, there is no international 'review board' vetting everything that is released with a Creative Commons licence (but nor is there any such mechanism for all-rights-reserved copyrighted materials). Regardless of licensing conditions, the onus is always ultimately on the planning to use the resource  to assess its value; of course, experience helps to determine what that value might be. However, even for those relatively new to the process, quality assuring an OER is not difficult if guided by a suitable set of criteria.
OER Africa has recently released a learning pathway, or online tutorial, that includes a section on evaluating OER. You can access all of OER Africa's learning pathways here. Our favourite set of OER quality criteria (see below) was created by British Columbia OER Librarians. The list has been released with an open (CC BY) licence and the six criteria are easy to apply. When you have sourced an OER and are wondering if it is good quality, use the checklist below to do a quick review.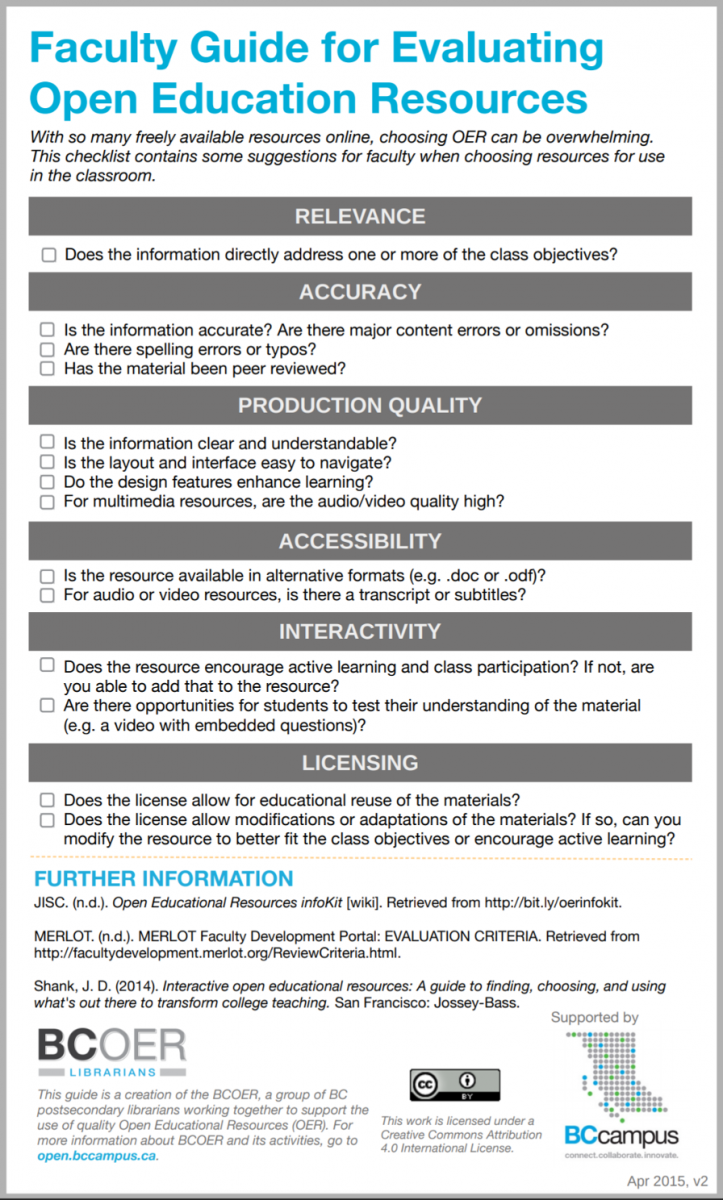 Other resources about developing and using OER are available here, while you can find resources focusing on OER research in Africa here.
_____________________
For more articles in this series, click on the links below.
What's New